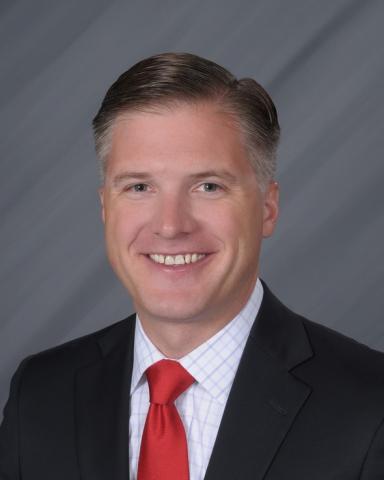 Owner | CERTIFIED FINANCIAL PLANNER™ practitioner
Dave is the main point of contact for all investment and portfolio-related questions. He proactively monitors client accounts and notifies them individually if there are concerns or recommendations for change. When it comes to your hard-earned finances, the management of your account is not assigned to anyone else. If you have a concern related to your investments, Dave will handle it directly.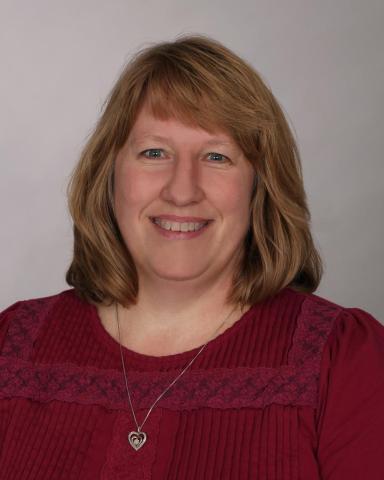 Administrative Assistant
Sharyl grew up in Vinton and has lived in Northeast Iowa her entire life.  Prior to working at Keystone Wealth Management, Sharyl spent 19 years in similar roles for two other financial advisors in the area.  Because of such experience, she is an invaluable resource to my clients and my business.  Her attention to detail, warm personality and ability to multitask while maintaining exceptional customer service are traits that are hard to come by. 
Sharyl is married to Sam, who is the public works director for the city of LaPorte City and has two grown sons.  In her spare time, she loves to work on her families genealogy, quilt and craft.  
---

TD Ameritrade Institutional (TDAI) is the main custodian I use to house my client's assets.  TDAI provides custodial services to over 6,000 Registered Investment Advisors just like Keystone Wealth Management and provides trading and investing services to over 11 million client accounts with client assets totaling over $1 Trillion.  For over 40 years, innovation has been a hallmark if TDAI.  From being credited as the first firm to execute an online trade in 1994 to the industry's first trade execution guarantee of 10 seconds to the first of its kind trading platform via a mobile device, that innovation continues to this day.
More recently, TDAI has rolled out VeoOne, their highly-integrated and scalable online platform for Registered Investment Advisors to monitor, manage and analyze client portfolios. In addition, their award-winning iRebal program sets the industry standard for account rebalancing and trading programs.  All of this innovation allows small, independent advisory firms like Keystone Wealth Management the same tools that only large institutional firms had access to just a few years ago. Here are some articles talking about the benefits of VeoOne and iRebal:
https://www.businesswire.com/news/home/20150129005014/en/TD-Ameritrade-Institutional-Introduces-Veo-Generation-Advisor
https://www.tdainstitutional.com/offerings/technology-platforms/irebal.html

Black Diamond is the award-winning portfolio management suite that I and over 1,400 other Registered Investment Advisors have chosen to partner with for consolidated client-reporting.  Investing can become very complicated and overwhelming in short order.  Black Diamond consolidates all of the information in a client's portfolio and delivers it to them in a clear and concise manner.  For clients that only desire the basics when reviewing their portfolios, Black Diamond offers an intuitive online portal for clients to access account data as well as custodial statements and tax documents. Clients that desire more detailed information will not be disappointed.  Black Diamond offers information on their allocation as a portfolio or account-by-account, account activity, customized date ranges, performance versus dynamic benchmarks and risk/return charts compared to benchmarks.  All of this information is also available to clients via their mobile app.  For many clients, Black Diamond is the only source they will utilize to track the progress of their investment portfolios. To see a demonstration of the client portal, please go to the online access section of this website (Resources, Online Account Access).      

It seems that many advisors focus almost exclusively on performance.  In doing so, it's easy to lose track of a client's objectives and risk-tolerance.  I have often said that gauging a client's risk is one of the most difficult tasks any advisor will undertake.  This is because risk can change not only with market fluctuations, but also with life circumstances that may have nothing to do with finances.  Riskalyze strives to take the guess-work out of quantifying a client's risk tolerance.  This isn't just a bunch of window-dressing or hype.  In fact, read the white paper below to see just how much has gone into the development of such an industry altering solution:
https://cdn2.hubspot.net/hubfs/2258134/PDF%20Content/Core/application-of-preference-measurement.pdf
Also, here is a video showing how Riskalyze works and the benefits it brings to clients:
https://vimeo.com/riskalyze/review/188361232/8901561e23

"If you fail to plan, you plan to fail."
-Benjamin Franklin
Many investors (and some advisors, for that matter) are good savers, but not necessarily good planners.  While the two seem synonymous, they are quite different.  Money Guide Pro from Envestnet is a robust program that I regularly utilize with clients to help them develop a "roadmap" of not only how much they need to save to achieve their goals, but also how much they can spend once that goal has been accomplished.  All of this analysis is backed-up by Monte Carlo simulations for every client scenario. 
Traditionally, advisors used to plug in a fixed growth rate when projecting if a client will have enough money for their objective by the time they desire. However, as we all know, the investment markets don't return the same amount year-in and year-out.  Instead, Monte Carlo simulations look at how that particular scenario would have performed across 1000 historical situations. This considers the fluctuations of returns and the timing of losses when determining if a plan is robust enough to be successful.  Having your plan pass the Monte Carlo test is a harder feat than the traditional method, but prudence dictates such extra effort.      
If you'd like to read more about the benefits of Monte Carlo Simulations in retirement planning and why our program focuses not only on the accumulation of wealth, but also on the distribution of that wealth, you can read the following whitepaper from Moody's Analytics:
https://www.moodysanalytics.com/-/media/whitepaper/2014/model-risk-in-retirement-planning.pdf
The following video will walk you through what a retirement calculation from Money Guide Pro looks like:
 
---
Social Security Analysis
According to the Social Security Administration, Social Security replaces approximately 38% of past earnings (2019 data).  Because of this, Social Security income is a vital part of most retiree's retirement income.  
The question often arises, "Which Social Security strategy will give me the most money?"  There are software programs that analyze this.  The problem is that they are usually just glorified spreadsheets and look at Social Security in isolation.  What I mean is that they tend to look at a client's early, normal and late benefits and the cumulative benefit they will receive over time.  Because benefits are higher the later you elect them, these programs almost always recommend you delay benefits as long as possible.  
While this sounds good, you have to consider what impact the higher withdrawal rates from your investment accounts in those years between retirement and when you start the recommended delayed Social Security benefits will have on your overall financial situation.  I have scoured the options available on the market that evaluate such options and have not found one that looks at your Social Security filing strategy in such a holistic way.  Because of that, I developed my own proprietary method for evaluating your Social Security options within the context of your investment accounts. 
Only once this analysis has been completed can we move to the next step of entering this strategy into your overall retirement plan to determine which option may be best for you.  
---

Morningstar is an independent, third-party investment research firm with over 5200 employees in 27 countries. They provide me with the quantitative and qualitative data on investment options that allows me to keep up with the ever-changing investment landscape.
Through Morningstar's Advisor Workstation, I'm also able to quickly analyze a client's portfolio for risk, diversification, expenses and performance in a client-friendly format. As I've said earlier on this website: Salespeople rely on stories, professionals rely on data.  Morningstar is the main hub I use to gather pertinent data on investment options.    

While insurance is often a four-letter word for many folks, it remains a vital part of a sound financial plan.  When insurance is needed for a client to protect their assets and to provide for their beneficiaries, I turn to PKS Financial Services Inc. (PKSF).  Since 1996, PKSF has been a full-service, fixed-business platform offering a wide-range of products including whole life, term, disability and long-term-care insurance as well as variable, fixed and index annuities.  Through strategic relationships, PKSF has access to over 80 insurance and annuity carriers, including the top carriers in the industry.  However, the real benefit of PKSF lies in their expertise with plan design and analysis for even the most complex situations including business valuation and group benefits.  With a management team averaging over 25 years of industry experience across multiple platforms, PKSF helps me deliver customized risk-management solutions to clients in an easy-to-understand format.  
Investment Companies
I leverage a wide-variety of investment companies that specialize in various areas of financial management to help me deliver what I believe to be the best-possible solutions for clients and their financial situation. These investment companies are an invaluable resource to me on changes in the market landscape, new product innovations or changes to existing products, hosting client seminars, and product solutions.  
Coordination with Other Professionals
Whenever necessary, I'm always happy to coordinate and actively communicate with other members of a client's financial team.  These commonly include a CPA and attorney.  If a client does not currently have a CPA or attorney and needs one, I can gladly make a referral to a local professional that specializes in the area in question.  I also engage with children or caretakers of older clients if there is a concern with the client's cognitive ability or to ensure a seamless transition between the client and their beneficiaries. 
This website is intended for informational purposes only. Despite our efforts to be accurate, these pages may contain errors and information that is no longer current. The information published on this website is subject to change on a regular basis without notice. This website should not be regarded as a complete analysis of the subjects discussed.